The US has reportedly established a permanent military base in Romania and starting operating MQ-9 Reaper (Predator-B) UAVs to gather intelligence as part of NATO operations.
India-Pakistan Engage In 5th Gen Warfare As Propaganda War Erupts Over Kashmir, Balochistan
The Reaper UAVs would perform ISR (intelligence, surveillance, and reconnaissance) roles from the Campia Turzii Air Base, which is also the home to MiG-21 LanceRs of the Romanian Air Force. Approximately 90 US airmen in addition to the Reapers will support the NATO operations.
According to a press release by the USAF, the MQ-9s will fall under the 31st Expeditionary Operations Group Detachment 1, until the squadron is fully operational. The unit is subordinate to the 31st Fighter Wing at Aviano Air Base, Italy. 
"The forward and ready positioning of our MQ-9s at this key strategic location reassures our allies and partners, while also sending a message to our adversaries, that we can quickly respond to any emergent threat," said Gen. Jeff Harrigian, the US Air Force's Europe and Africa commander.
The MQ-9s deployed would also conduct freedom of maneuver missions and joint exercises with the NATO counterparts, ensuring high interoperability among the partner nations. These drones would be independent of the ones deployed in Poland as a part of 52nd Expeditionary Operations Group Detachment 2.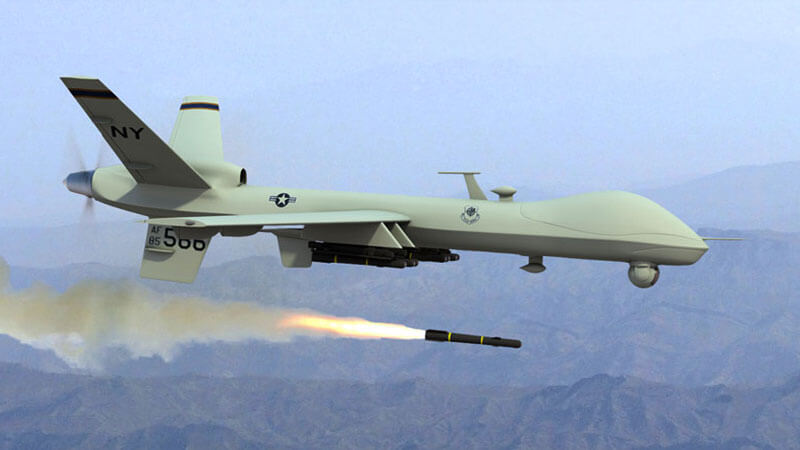 The 52nd EOG is equipped with two MQ-9 Block 5 unarmed units, which have been seen deployed with L3 full-band SIGINT (Signals Intelligence) pods to keep an eye on Russian military activities in Kaliningrad and Crimea. 
The Reapers deployed in Poland are flown and maintained by contractors with support from the US Air Force, but there is no mention of the same for the ones deployed in Romania. 
The MQ-9 Reaper, popularly known as Predator-B, is a high-altitude, long-endurance unmanned combat aerial vehicle capable of being remotely controlled or autonomous flight operations. It is developed and manufactured by General Atomics and was the first true hunter-killer UAV with impressive ISR capabilities. 
It has served in all major battlefields of the 21st century worldwide including Afghanistan, Iraq, Syria, Libya, Pakistan, Africa among others. 
Apart from the US, the Reaper has been exported to France, Morocco, the Netherlands, the United Kingdom, Spain, and more recently to India and Taiwan.