Amid fears of a dangerous escalation between the US and Iran as the first death anniversary of Top Iranian General – Qassem Soleimani nears, the United States has ordered its aircraft carrier to return home.
In a press release, the U.S. Department of Defense informed that its only aircraft carrier operating in the Middle East, the USS Nimitz, has been ordered to return to its homeport on the West Coast.
The supercarrier has been on deployment straight for 10 months in the region, providing operational and close air support off the coast of Somalia as part of Joint Task Force-Quartz and Operation Octave Quartz as US troops are relocated from Somalia to other areas of Africa.
The planes operating from the USS Nimitz also provided persistent air cover during troop drawdowns in Afghanistan and Iraq, as well as supporting other areas of the Middle-East.
The supercarrier also took part in the iconic Malabar-2020 exercise with Indian, Australian, and Japanese navies, where the Indian Navy also deployed its own aircraft carrier INS Vikramaditya.
USS Nimitz was also crucial in maintaining American domination in the South China Sea when tensions heightened between Washington and Beijing.
The news comes after the threats of escalations by the Iranian Revolutionary Guard Corps (IRGC) Quds force incumbent commander Brigadier General Esmaeil Qaani who said that the culprits of Soleimani's assassination would be 'punished' and would support any act seeking to achieve this.
Qassem Soleimani was the IRGC Quds Force Commander and an influential personality in Iranian top brass and politics, even considered as the second most powerful person in Iran behind Ayatollah Khamenei and his 'right hand'. He was assassinated by the United States in a drone strike on 3rd January in Iraq.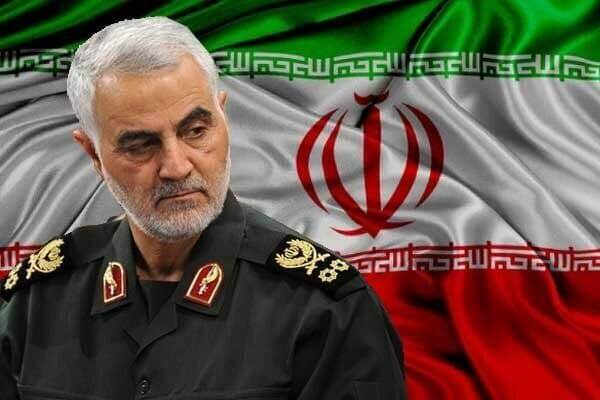 "The US violated international law and the UN Charter in clear violation of Iraq's sovereignty," Xinhua news agency quoted the Iranian Foreign Ministry as saying on Friday. "Iran will not give up until the authorities bring this action to justice," it added.
In response, Washington flexed its air dominance in the region by flying B-52 bombers non-stop from the United States to the Persian Gulf to intimidate its enemies and "demonstrate a unique ability to rapidly deploy overwhelming combat power on short notice".
On Thursday, Iran appealed to the UN Security Council to stop the US from conducting "military adventurism" in the region and that Washington violated International Law and Iran's sovereignty. According to reports, the Iranian military also stepped up its military preparations and put them on high alert recently.