Iran and China are in final stages of signing the 25-year Sino-Iranian Comprehensive Strategic Partnership, which will bring a windfall of investments – nearly a whopping $400 Billion to Iran in the exchange for steady energy provision to China for the same time duration.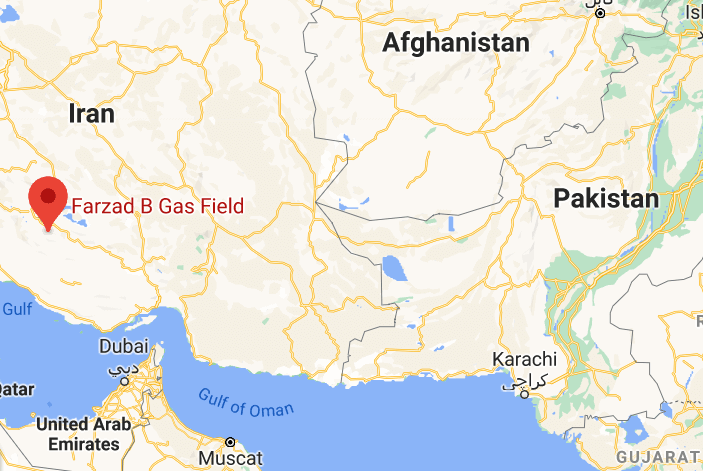 Iranian Foreign Minister Mohammad Javad Zarif met Chinese counterpart Wang Yi in Tengchong, in southwest China's Yunnan province earlier in October to put final touches to the deal.
As the finalization of the massive deal nears, ripples of the same seem to have reached New Delhi. Last month Indian Minister of State for External Affairs V. Muraleedharan had ensured in Lok Sabha that India's "relations with Iran stand on their own footing and are independent of its relations with third countries" while talking about Chinese influence in the Gulf region.
In September, India's defence minister Rajnath Singh and External Affairs Minister Subrahmanyam Jaishankar had visited Iran. The details of the visits were not revealed but they were largely interpreted as New Delhi's attempt at consolidating interests in Iran while it finalises deal with China.
However, on Sunday, a report by news agency Press Trust of India quotes sources as saying "India has all but lost the ONGC Videsh Ltd-discovered Farzad-B gas field in the Persian Gulf after Iran decided to prefer domestic companies over foreign firms for the development of the field".
It is hard to ignore that the report has come just a few days after the meeting between Iran and Chinese foreign ministers and tensions between New Delhi and Beijing due to the Himalayan conflict may also add to the woes.
In July when the reports emerged that Iranian railways may have dropped India from the 628km Chabahar-Zahedan Railway Line project over delay in funds, observers had termed it as Iran's pressure tactics on New Delhi to expedite the projects, which remain blocked due to American sanctions. The similarity is that the report had come a few days after the details of $400 billion deal were made public.
Later, both India and Iran dismissed any such development.
Furthermore, former Indian ambassador to Iran – R Dayakar while talking to the EurAsian Times stated that US influence on India-Iran relations are exaggerated as evident from India's ongoing work at Chabahar port. He says the sanctions against Iran have ended and next month's presidential elections in the US will decide the future course.
Stressing upon India as an important force in the region, Dayakar says: "Regardless of who develops Farzad B, they have to look at India for its gas sales. India with its massive developmental programmes has an enormous need for gas".
However, this is not the first time that reports of India losing the gas field project have come to the fore. In 2019, Iranian Oil Minister Bijan Namdar Zanganeh had said: "Our intention is to hold final talks with them [India]….if they are not ready to do the project, we will continue with an Iranian company….."
The Farzad-B gas field was discovered on the Farsi offshore exploration block in 2008 by ONGC Videsh Ltd (OVL), the overseas investment arm of India's state-owned Oil and Natural Gas Corp (ONGC).
OVL was set to invest up to $11 billion in the gas field, which holds total reserves of around 21.7 trillion cubic feet of which around 60 per cent is recoverable, and production is slated to be around 1.1 billion cubic feet per day.
As per the sources quoted in PTI report, the National Iranian Oil Co (NIOC) had informed OVl in February about its intention to conclude the contract for Farzad-B development with an Iranian company. However, continuing the engagement with NIOC, OVl was seeking terms and conditions of the proposed contract for its evaluation, as per the sources, but Iran did not respond to the request.
The report seems contradictory as, in July, The Hindu had reported that the Ministry of External Affairs (MEA) revealed that OVL had been cut out of the development of Farzad B. The report had termed US sanctions, Iran's changing conditions and fluctuating prices and India's delayed responses as causes of lost investment opportunity.
At the same time, wire service Indo-Asian News Service (IANS) had quoted sources in the Indian oil ministry as saying that Indian consortium – comprising of Indian Oil, Oil India and OVL, which bagged the exploration contract for Farzad-B in 2002 – may remain invested in the project as equity partners without operatorship or development rights. With this, the consortium will get their share of gas to India at applicable rates decided by Iran, the report had said.