In a new video released by General Dynamics, the company has shown a new version of the Stryker infantry fighting vehicle, heavily armed with anti-air stinger missiles, a 30mm cannon and laser-guided Hellfire missiles, giving the vehicle an incredible superior weapons package.
What Would Change For India, China If Biden Beats Trump As The Next US President?
Called the "IM SHORADS," (short for Initial Maneuver Short Range Air Defense) this variant of the Stryker would be able to provide air defence from low-flying enemy air threats including helicopters, UCAVs or ground-attack aircraft.
The Stryker IM-SHORAD vehicle provides lethal, mobile and survivable defense against an array of aerial threats. Awarded the U.S. Army program contract in September,
highlights include on-board target-acquisition capability. #AUSANow #GDatAUSA pic.twitter.com/oYd4pFKM4u

— General Dynamics Land Systems (@GD_LandSystems) October 15, 2020
The hellfire missiles would enable it to effectively counter heavy armour and other ground-based threat in the vicinity of its deployment and support ground troops with its 30mm cannon.
According to reports, the video footage comes two weeks after the Army awarded GDLS a $1.2 billion contract award to produce, test, and deliver IM-SHORAD systems to the service in the coming years.
The U.S. Army is looking to upgrade its equipment to counter new threats emerging in the battlefields globally, including UCAVs and other fixed-wing and rotary-wing aircraft which pose a big threat to the troops conducting operations on the field.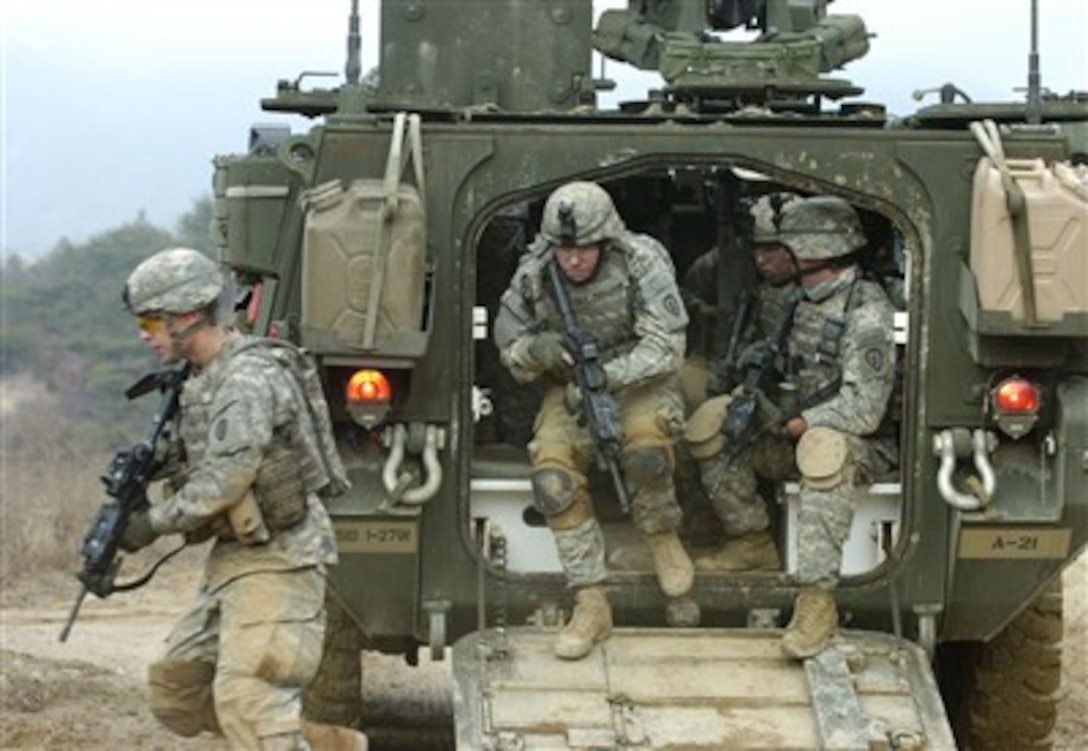 The increased usage of Chinese UCAVs in the Middle East and Turkish ones in the more recent and ongoing Nagorno-Karabakh conflict has highlighted the needs for the same.
According to the big Army's official documents, the IM-SHORAD system "provides the Army improved capabilities for defence of maneuver formations and other tactical echelons from low altitude air attack and surveillance."
The Army is planning to spend about $1.8 Billion till 2025 to acquire 180 such IM-SHORAD Stryker systems.
Stryker IFV
Derived from the Canadian LAV-III vehicle, the Stryker is an 8-wheeled armoured personnel carrier/infantry fighting vehicle produced by General Dynamics for the U.S. Army. It is intended to replace the M113 APCs of the service.
The vehicle has been deployed to Iraq, Afghanistan, and Syria, performing commendably in the hands of operators, having an operational readiness higher than 95%.
The platform is modular and many variants have been developed which include a reconnaissance vehicle, a mobile gun system fitted with 105mm cannon, Mortar carrier, fire support vehicle, command and control (C2) vehicle, medical evacuation, engineering, and other types of fire support vehicles.