Israeli Iron Dome is one of the most sophisticated missile defense systems in the world. Now, the country will induct a system that would rationalize the cost of interception and add more teeth to Tel Aviv's defenses in the face of the rising Houthi missile threat.
Israel is speeding up the deployment of laser-based interceptors to reduce the exorbitant expenses incurred in shooting down aerial threats, said Prime Minister Naftali Bennett while speaking at the Institute of National Security Studies, University of Tel Aviv.
The weapon system would utilize lasers to superheat incoming drones or the types of missiles used by Iran-backed Houthi militia. A prototype of this system would be operational by 2025, Israeli defense officials claimed last year.
In June 2021, Israel completed the first test of the aerial laser system, which effectively killed multiple drones, in what Defense Minister Benny Gantz had hailed as a significant "technical breakthrough".
Several drones flying at various altitudes and ranges were intercepted as part of the experiments. Israeli company Ebit Systems had designed the system. It was then reported that apart from this aerial laser interceptor, there would also be a ground system designed by Rafael, according to Haaretz.
PM Bennett says the IDF will begin to use a laser-based projectile interceptor within a year, initially as a trial in southern Israel, and then in full operational use.

— Emanuel (Mannie) Fabian (@manniefabian) February 1, 2022
The Prime Minister has announced a dramatic timeline for the speedy roll-out of the laser interceptor system. "Within a year already the IDF (Israel Defense Forces) will bring into action a laser-based interception system, first experimentally, and later operationally, first in the south, then in other places," he said in the speech.
The south referred to, in the speech, is the border with Gaza from where several rockets were fired during the conflict with Palestine's Hamas last year.
"This will enable us…to surround Israel with a wall of lasers which will protect us from missiles, rockets, UAVs and other threats," he told Tel Aviv University's Institute for National Security Studies.
Bennett was referring to Israel's efforts to fight what it regards as Iran's plans to encircle it with insurgents capable of disabling its infrastructure with relatively cheap barrages.
Last year, American military behemoth Lockheed Martin and Israel's Rafael Advanced Defense System had announced that they were collaborating to create a ground-based laser weapon system for the Israeli military. The agreement to the effect was signed on July 27 and Lockheed had hinted that the system would also be marketed to the United States, as previously reported by the EurAsian Times.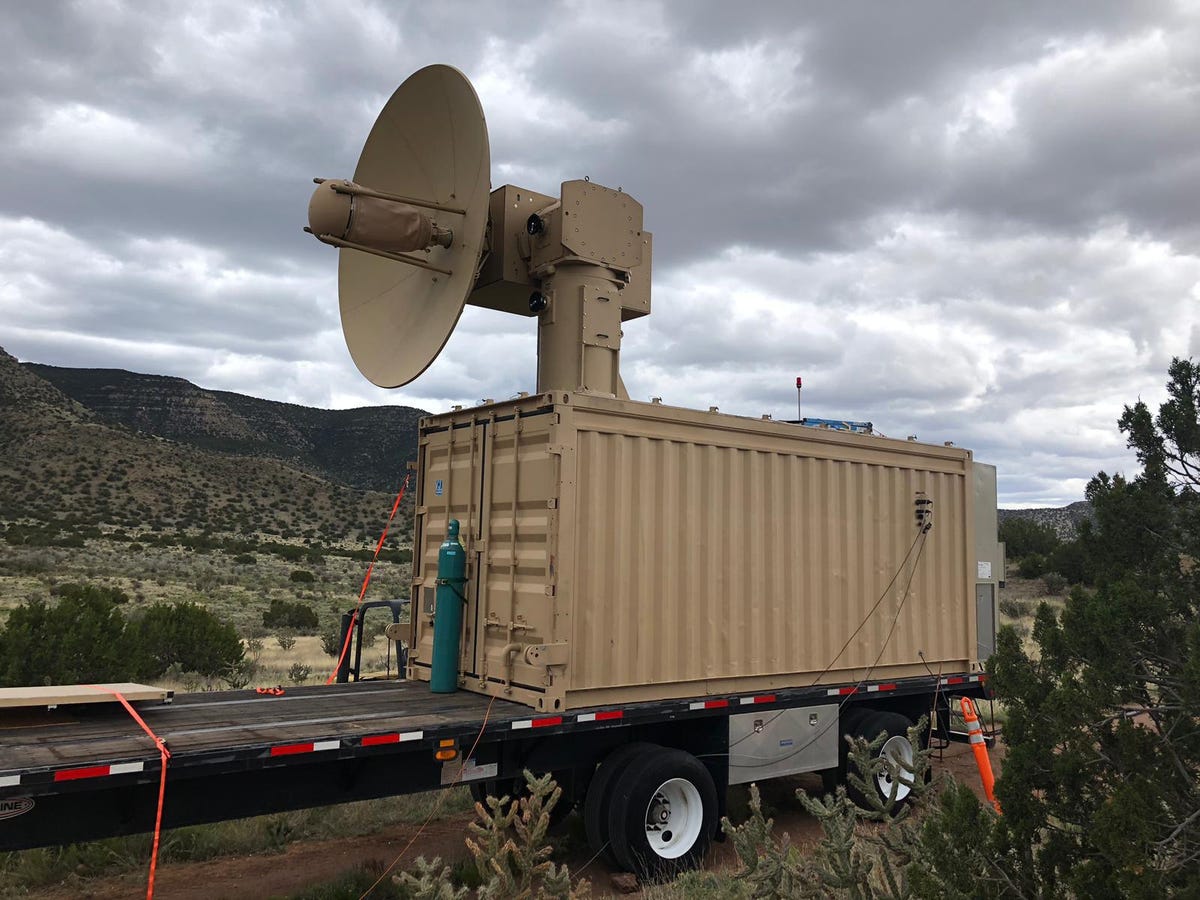 Brig-Gen Yaniv Rotem, head of the Defense Ministry's Military R&D, had then stated that the ground system will be capable of destroying targets at a range of 8 to 10 kilometers using a 100-kilowatt laser.
Israel's Quest For A Laser Shield
The use of lasers to intercept rockets was first researched in the 1990s, but Israel abandoned the idea by 2000. Following the second Lebanon War, efforts to create a system for intercepting short- and medium-range rockets and missiles were restarted in 2006, eventually leading to the development of the 'Iron Dome' system a few years later.
In 2019, a breakthrough finally allowed Israel to resume the development of a laser-based device that would be far less expensive than Iron Dome. However, instead of the chemical lasers used in earlier tests, Israel used electrical lasers this time.
Last year, Elbit's laser system was integrated into an aircraft and demonstrated its capabilities, paving the way for Israel to develop a ground system and expedite its rollout for next year.
#Israel|i Defense Ministry has announced its first successfully series of interceptions using an aerial laser system.

During the test, UAVs were intercepted at multiple ranges and altitudes using the aerial laser system installed on an aircraft. pic.twitter.com/hpt1XeClJY

— Aurora Intel (@AuroraIntel) June 21, 2021
Israel already has a multi-layered missile defense system in place, including the well-known 'Iron Dome' for shooting down rockets and some cruise missiles, 'David's Sling' for cruise missiles and some ballistic missiles, and 'Arrow' for ballistic missiles – potentially hypersonic ones with the 'Arrow-4' upgrade.
Even though Israel's defense systems are fully compatible with the threat faced by it from the Hamas in the Gaza strip as well as the Iran-backed militia, it stresses the need to incorporate the laser systems and the reason is cost.
Cheaper And Better?
All three tiers of Israel's air defense system rely on interceptor missiles to fire down an approaching missile, rocket, or mortar round, and these interceptors are expensive. According to one Israeli estimate, a full-fledged rocket barrage would necessitate 30,000 Iron Dome interceptors valued at billions of dollars.
A contemporary laser weapon, on the other hand, may fire indefinitely as long as it has electrical power, never running out of ammunition. While laser beams will not replace actual interceptors – they have issues in heavy weather, for example – they could provide an important additional layer of defense.
Further, Prime Minister Bennett signaled to Israel's efforts to fight what it regards as Iran's plans to encircle it with insurgents capable of disabling its infrastructure with relatively cheaper barrages.
He indicated that the laser system would supplement Israel's current air defenses comprising Iron Dome, David's Sling, and Arrow — systems that shoot interceptor missiles but cost tens of thousands to millions of dollars each.
"The equation will be overturned – they will invest much, and we little," Bennett said. "If we can intercept a missile or rocket with an electrical pulse that costs a few dollars, we will essentially neutralize the ring of fire that Iran has set up… This new generation of air defense can also serve our friends in the region, who are also exposed to grave threats from Iran and its proxies."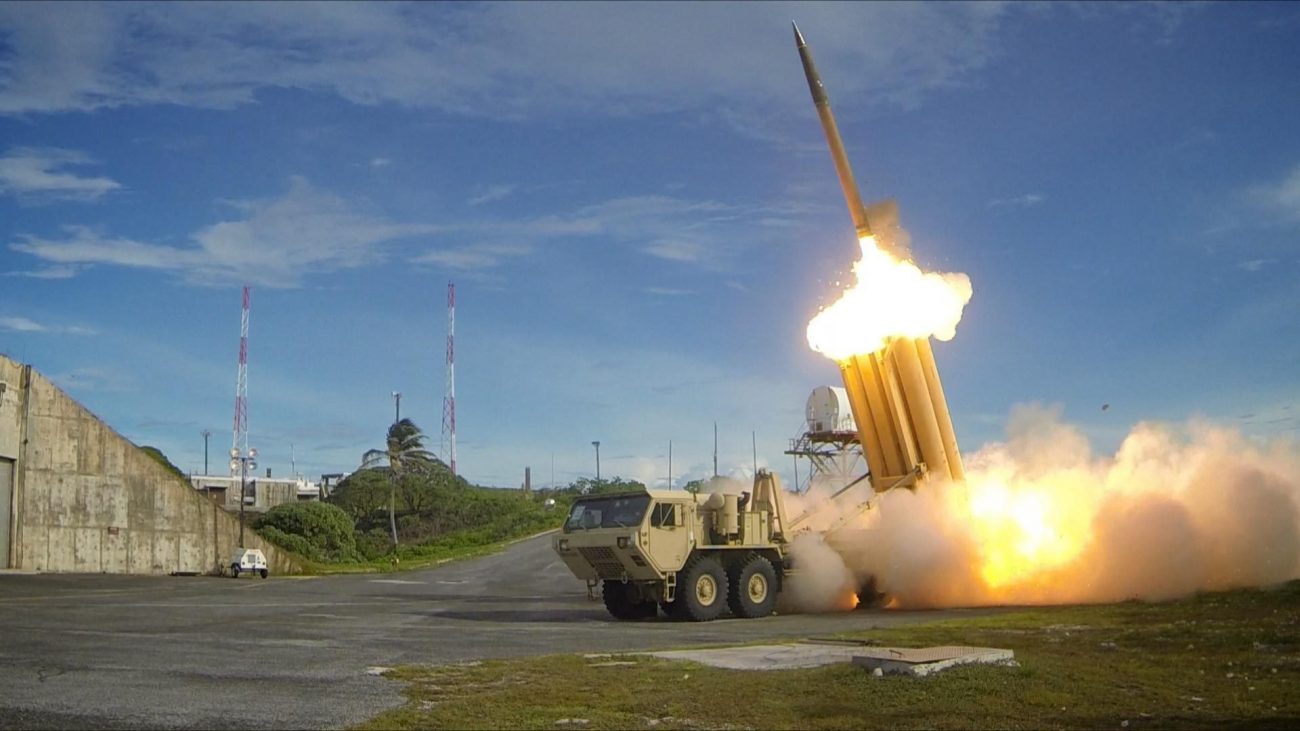 Abhijit Iyer-Mitra, a senior fellow at the Institute of Peace and Conflict Studies, New Delhi says – the one thing about the laser is it requires a focused beam to be held on to the incoming missile for a few seconds, right?
It is a speed of light intercept, so it is effective. But remember, we're still struggling with energy issues because you know, a single beam, instantly shooting down a missile requires a huge amount of energy, which may be possible in a ship, we're not too sure, but on land, and to be mobile, it's almost impossible to do that.
So what happens is the lasers fit one end of the equation, where they can take down certain things, like for example, say drones or unguided missiles. But, you know, for maneuvering targets, the length of the burst of energy required to down them is too long.
It can't replace Iron Dome and David's sling and all of that yet, but as the energy technology becomes lighter and therefore more maneuverable, we can see a lot of progress, Mitra concluded.
Israel has become increasingly belligerent against Iran even as the latter remains invested in the nuclear talks with world powers. In fact, Bennett has indicated in his speech that the talks were bound to fail. With the recent drone attacks carried out by the Iran-backed Houthi rebels on UAE installations, the threat perceived by Israel has become even more defined.