When the 'deal of the century' was announced in January 2020 by US President Donald Trump, everyone thought he had pulled a rabbit out of the hat. But it turned out to be Israel PM Benjamin Netanyahu's 'annexation plan' of the West Bank in Palestine.
Watch: Israeli Flag With 'Thank You Mossad' Message Spotted In Iranian Capital Tehran
The plan has been temporarily 'stalled', as perhaps Trump planned it in his fourth year in office. But the circumstances are no longer the same, with the UAE, Bahrain, and Sudan having accepted Israel after August 2020, and therefore, a new plan is afoot to smoothen the journey for Israel.
Egypt President Abdel-Fattah el-Sissi also told his Palestinian counterpart, Mahmoud Abbas, that he intends to broker peace between Israel and Palestine.
It has been learned that during their meeting in Cairo this week, Sissi and Abbas agreed that the Egyptian President would separately invite the Israeli and Palestinian foreign ministers to his country for talks on renewing negotiations. The talks would reportedly be held under the auspices of Egypt, Jordan, France, and Germany.
This news assumes significance as it has come afresh when it is evident that all the 22 Arab states are, sooner or later, going to embrace Israel once the new US President-elect Joseph Biden assumes office, with the exception of Pakistan and Iran.
Pakistan is under tremendous pressure from the Kingdom of Saudi Arabia (KSA) and the UAE to accept Israel, but Pakistan has made it clear that unless the issue of Palestine is settled it won't accept Israel.
And how is this Palestine issue to be settled? Of course, by the acceptance of the purported two-state formula between Palestine and Israel. If this happens, then apparently, it seems Pakistan will also walk in the steps of the Arabs.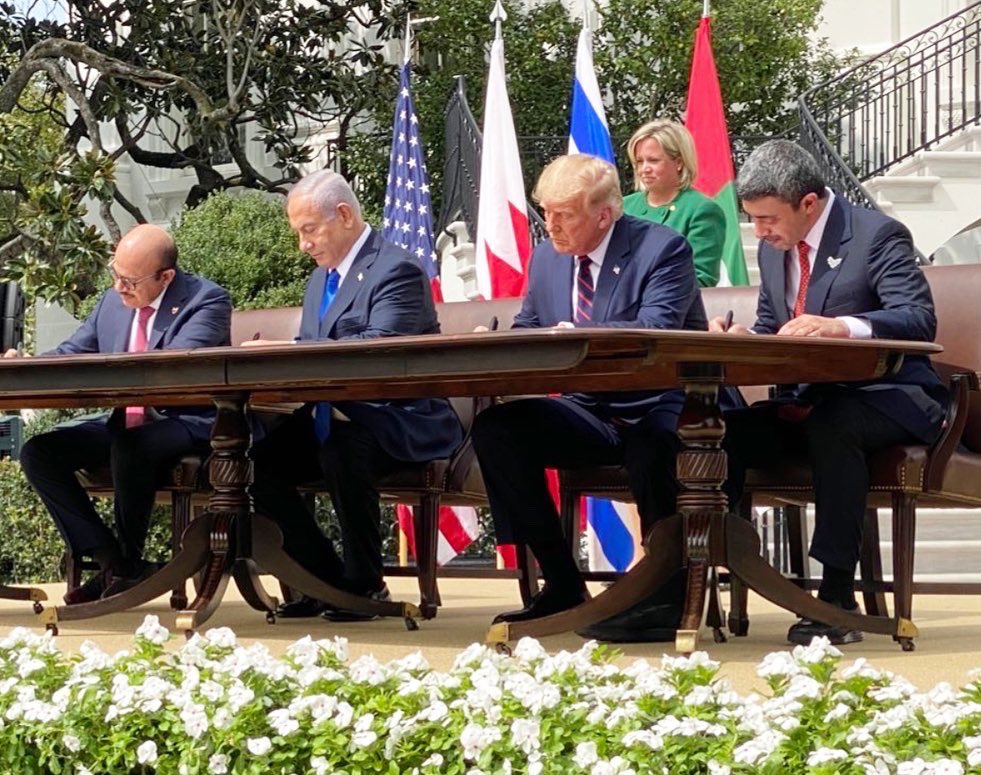 Abbas is learned to have said that while he supports the Egyptian initiative, he is still rooting for an international conference that will include the so-called Middle East Quartet (the US, the UN, the EU, and Russia).
Abbas is in no position to dictate terms since he has little support, with all the Arab states racing to cuddle Israel, and more particularly so, when Abbas himself needs approval for travel from Israel. Such is the stranglehold of Israel on Abbas. The world knows well that Abbas is nothing short of a pawn in today's Israeli build-up (backed by the US).
Sisi has reportedly confirmed that the Palestinian issue will remain a priority for Egypt's policy and underlined Egypt's unwavering position in this regard, as well as its full support for the Palestinian choices for a political settlement. The Palestinian leader traveled to Egypt after meeting King Abdullah II in Jordan, where Abbas' office said the two discussed "developments in the Palestinian sphere".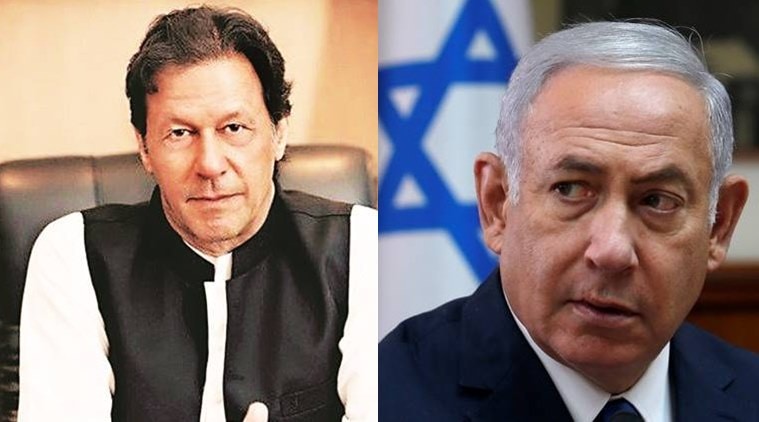 Abbas' meetings with fellow Arab leaders follow the resumption of coordination between Israel and the Palestinian Authority after nearly six months in which Ramallah publicly severed all ties between the two parties over Israel's plans to annex parts of the West Bank. Coordination between the Palestinian Authority and Israel did not resume until a week and a half ago.
Therefore, if Netanyahu wins in the coming fourth election in two years, or even if Benny Gants makes it, Israel would be seen conceding to the two-state formula, which would serve as bait for Pakistan to shun its inhibitions towards the Jewish state. Hence, when the final truce is sealed, Pakistan will have no reason to make a further fuss about it.
Therefore, when the foreign ministers from Palestinian Authority and Israel would ultimately meet Sisi in Cairo and a La Afghan-Taliban-US, a dialogue will be enacted, but the Afghan-Taliban were no US pawns, and both counterparts are expected to accept each other as 'states' but not before Israeli throwing its crabbiness that it would never comply with the two-state formula.
The Arab states would also uphold that Israel is 'actually' into it for a compromise, which may ultimately persuade Israel to withdraw from some of its overall around 80 percent illegal occupation of Palestine. Thereafter, the formula would be sealed, of course, after a lot of goading from the US and the Arab states (supported by the US). This pre-scripted drama is soon going to unfold.
??#Palestine Mourners carry the body of Palestinian child Ali Abu Alia (13) who was shot dead by Israeli occupation forces in Al Mughayyir village near Ramallah, yesterday. pic.twitter.com/kkbjkpAwuA

— Eye on Palestine (@EyeonPal) December 5, 2020
The first indication towards that direction came after the KSA foreign minister Faisal Farhan on December 4 said that normalization with Israel will happen only when the Palestine issue is settled.
Therefore, a package from Israel to Palestinians will understandably be grabbed by Abbas, irrespective of the fact that Palestinians had been suffering under the worst imperialistic Israeli state, living in the worst inhuman conditions; where electricity outage for 20 hours a day is a norm, with no jobs and no scope for human index development.
This deal once sealed will be opposed by Palestinians, but the Arab states would call it 'historic' and slowly things will settle down in favor of Israel.
The entire crux will, therefore, befall on the ideological state of Pakistan, which has always maintained since its foundation that Israel is an illegitimate state which has usurped the Palestine land and, therefore, this two-state formula is hogwash.
But there is many a slip twixt cup and lip, and who knows, Pakistan may go soft on Israel, even though Israel had wanted to blow up Pakistan's nuclear sites, with India's help in 1987.
It will be hard for Pakistan to deal with the fact that the ultimate agenda of Israel is to demolish Al Aqsa mosque in Jerusalem and make Solomon Temple on it, whereas, Turkey, which has stood by Pakistan on Kashmir, has called for 'reclaiming' Jerusalem, for it was once a part of the Ottoman Empire until the Allied Forces of British and France carved Israel out of Turkish Palestine.
In the coming days, therefore, Pakistan will find itself between the devil and the deep sea.
The writer is a former State Information Commissioner, India. He is a media analyst and writes on international affairs.
Author's profile: https://eurasiantimes.com/author/colhaiderabbas/
Email: [email protected]