The increasing belligerence from China in the South China Sea and its other borders have seen President Xi Jinping pick up quarrels with a growing list of countries. Besides the US, Taiwan, India and Japan – now Australia has been added to Beijing's 'foe' list. 
China Ridicules Australia; Says With A Mere 1.4 Trillion Economy, It Seeks To Challenge Beijing
While Xi Jinping is set to hold talks with Indian PM Narendra Modi next month despite all the border hostilities, Beijing is no position to have similar talks the Washington or Canberra, having seen ties deteriorating drastically in the recent months.
US' increasing presence in the South China Sea along with its growing military partnership with Taiwan, a country Beijing claims to part of its own territory, has left China exasperated.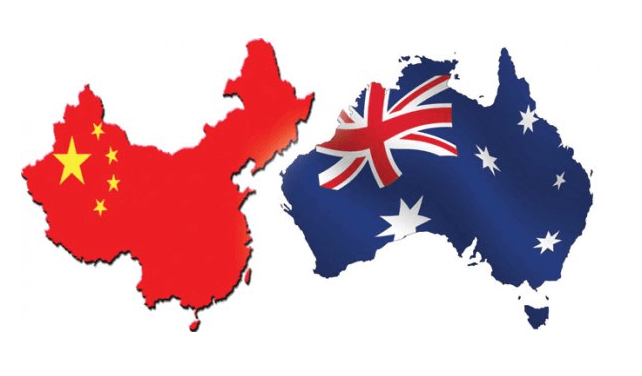 Combine that with Australia's decision to side with the US in refuting China's maritime claims over the region has put President Xi in a tight spot, with Australian Prime Minister Scott Morrison prepared to team up with either President Donald Trump or candidate Joe Biden in standing tall against Beijing post the US Presidential Elections next month.
However, according to China, it is the US who is rallying behind Australia and wants Canberra to play a greater role to counter China.
"Given the current context, certain Australian forces and the US want Australia to play a greater role in the Asia-Pacific region. Particularly as the US faces the upcoming general election and American society has been torn apart, the US hopes that Australia, as its "deputy sheriff," will pay more attention to Southeast Asia." says Yu Lei, while writing for the Global Times.
For long, Australia, which is a state party to the United Nations Convention on the Law of the Sea (UNCLOS), has chosen to remain neutral on the maritime disputes in the heavily contested South China Sea region.
However, the ever expansionist policy reflected by Beijing has forced it to maintain a similar stance to that of the other members of an alliance which it is a part of, the Quadrilateral Alliance (QUAD).
The international group which includes Australia, India, Japan and the United States have chosen to stand firmly against Chinese claims over the South China Sea and recently even conducted a military drill in the area as a show of military might and solidarity.
QUAD's activation is a worrying sign for Beijing with it being the first time that countries have openly united against it. While India along with Australia have kept their actions restrained with regard to China, their frustration with President Xi's government has forced them to consider an alternate option.
According to Ravi Aggrawal, writing for the Foreign Policy – "In 2020, Canberra and especially New Delhi have revised their approaches toward Beijing. Australia has moved to actively combat Chinese foreign influence, while India's foreign policy and defence apparatus has focused on its deadly border conflict with China,"
Joining a more explicitly anti-China alliance may seem appealing, mostly as a way of making Beijing's individual problems appear bigger when combined."
As reported by the Sydney Morning Herald, Australia is preparing to invest hundred million dollars into the cash strapped south-east Asian countries in a bid to help boost their economies, to pose a direct threat to China's increasing influence in the region.
However, according to experts in China, Australia's funding would not be considered sufficient. "How much can Australia really afford to pour into Southeast Asia? Until now, details are unknown. But Australia is, in reality, not able to offer much to the region." said Yu.
Yu added salt to the wounds by stating that Australia's total GDP was 1.4 trillion US dollars in 2019, which was even less than Guangdong Province. If Australia's real intention is to "counter" China, then it has overestimated itself. No matter how much Australia increases its input into the region, its influence in Southeast Asia is bound to fail.
The South China Sea serves as a key naval passage linking Asia with Africa and Europe with international trade estimated at $3.37 trillion passing through the region, which is believed to be abundant in untapped natural resources such as oil and gas.
However, while the region is claimed by Vietnam, Philippines, Indonesia, Malaysia and Brunei, China's laid claim trumps them all, with the PLA stating 80 percent of the entire region falls under them.