In yet another territorial violation by China, two Chinese PLAAF anti-submarine aircraft intruded into Taiwan's air defence identification zone (ADIZ) on Wednesday, marking the sixth intrusion in past one week.
36 More Rafales: France Wants India To Order More Rafale Jets For DRDO To Acquire Aero-Engine Tech?
Issuing the illustration of flight paths of the Chinese aircraft, the Taiwanese Ministry of National Defense wrote, "On Sep. 23, two PLA Y-8 ASW aircraft entered Taiwan's southwest ADIZ again, the flight paths as illustrated."
It also mentioned that the Republic of China Air Force (ROCAF) fighter jets were scrambled to intercept the incoming aircraft, and broadcasted radio warnings. According to the procedure, it also readied its anti-aircraft missile and artillery batteries to shoot down the Chinese planes, in case they were missed by the scrambled fighter jets.
Holding its firm ground against Beijing's threats, the Taiwanese ministry also added, "ROCAF fighters scrambled and deployed air defence missile system to monitor the activities. Keeping #protectourcountry regardless of day or night."
https://twitter.com/MoNDefense/status/1308767308546863105
This violation was preceded by a series of hostile drills since the past one week, the first occurred when PLAAF Y-8 aircraft flew two sorties into the southwestern corner of the ADIZ on Sept. 17; on Sept. 18th, 18 Chinese warplanes intruded into the ADIZ, with 12 crossing the median line of the Taiwan Strait.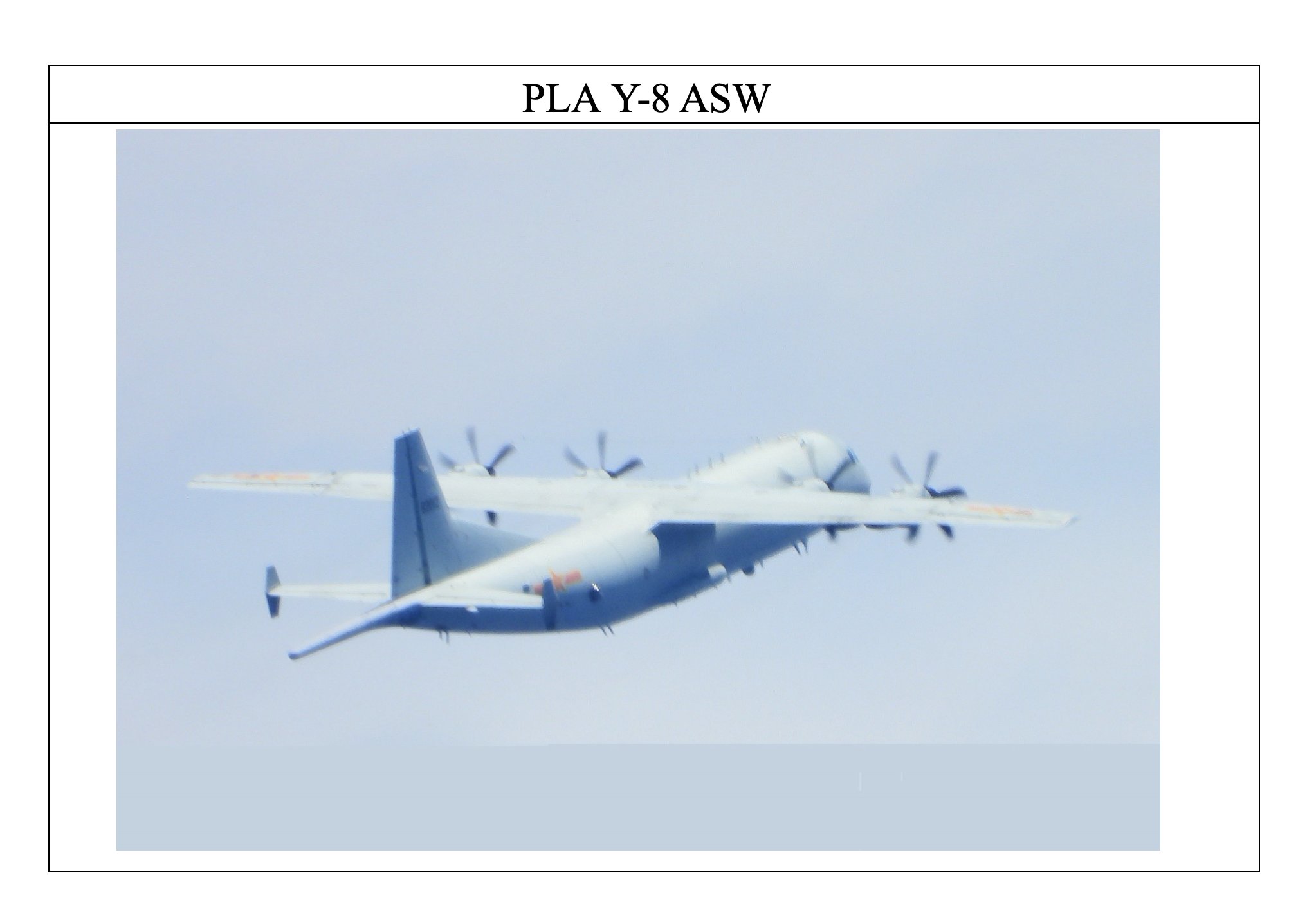 On Sept. 19th, 19 PLAAF aircraft penetrated Taiwan's ADIZ from the southwest and northwest. On Monday (Sept. 21), two Y-8s entered the ADIZ off the southwest coast, and on Tuesday (Sept. 22), two Y-8s again breached the southwest corner of ADIZ., reported Taiwan News.
On 22nd September, the Taiwanese foreign minister warned Beijing to "back off" and to return to "civilised standards" after the continuing intensified breach of territorial integrity by the PRC's military.
In major escalations during the visit of top US Diplomat in Taipei – Keith Krach, the PLA-Navy and its air force started war simulation drills near Taiwan and came dangerously close to its boundaries, allegedly 'approaching from four sides' and openly threatened that the drills could convert to real invasion, if Washington continues its support to Taipei.