Turkey, as an emerging drone superpower, needs no introduction. The country continues to make headlines for its ability to manufacture cutting-edge unmanned aerial vehicles (UAVs), some of which are combat-proven and have seen massive export success.
On August 29, Turkey's military welcomed yet another highly advanced UCAV to its fleet – the Akinci drone.
"Today, we welcome the addition of the Bayraktar Akinci heavy drone, one of the best in the world, to our army's arsenal. It is another symbol of our independence," said Turkish President Recep Erdogan.
"Turkey has become the third leading country to have such technology. We are determined to make Turkey a leader in unmanned fighter technology," Erdogan said at the drone delivery ceremony.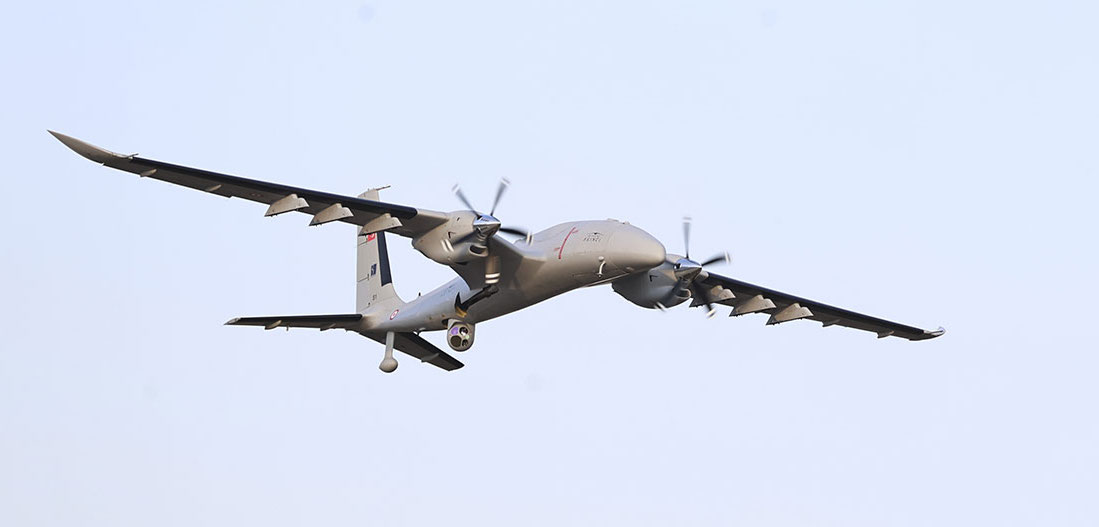 The Akinci drone is made by Baykar, a private company with family ties to Erdogan. Baykar says the Akinci (raider in Turkish) can attack targets in the air and on the ground, and operate alongside fighter jets, flying higher and staying in the air longer than Turkey's existing pilotless planes.
The drones will carry a range of missiles developed by Turkey's Roketsan. The Akinci has a 65-feet wingspan, is developed to have an extraordinary 24 hours of endurance and fly upto 40,000 feet.
The Turkish next-gen drones will be powered by Ukrainian-built AI-450 turboprop engines. According to media reports, the drone "has two 450-horsepower engines but can be outfitted with 750-horsepower engines or locally manufactured 240-horsepower engines."
The unmanned plane is more advanced than the company's Bayraktar TB2, which has been sold to countries including Ukraine and Poland. Bayraktar TB2 is a medium altitude and long-range (MALE) tactical UAV manufactured by the same company and used by the Turkey Armed Forces.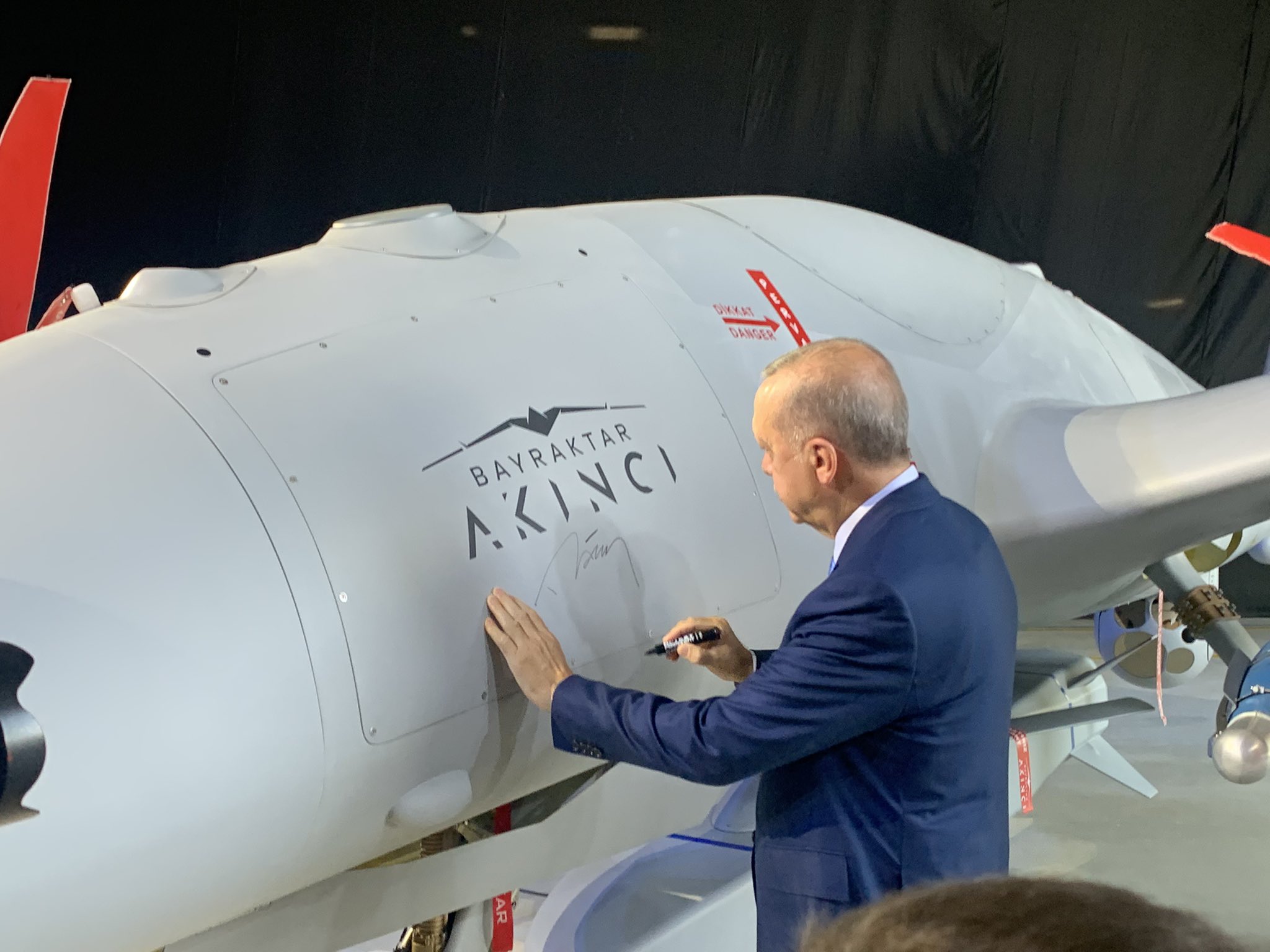 The powerful Akinci UAV is expected to be equipped with a plethora of state-of-art weapons including Bozdoğan (Merlin) and Gökdoğan (Peregrine) missiles. The Akinci can reportedly even fire Turkish-built Roketsan SOM missiles that can hit targets up to 240 km away.
Another key feature of the Akinci UAV is its indigenously developed radars. "Ankara sees the Akinci as its main UAV for intelligence-surveillance-target acquisition (ISTAR) and command-control-communication (C3) tasks in the next decade," Turkish military expert Metin Gurcan wrote.
"The UAV will be outfitted with indigenously developed systems, including AESA radar, a SAR/GMTI radar, a wide-area surveillance system, an EWS (electronic warfare) system, an electronic and signal intelligence suite, and beyond-line-of-sight satellite communications systems, the sum of which makes the Akinci the best-ever ISTAR+C3 asset the Turkish military has had," Gurcan added.
How Turkey Outclassed The UK With Their Own Technology To Develop One Of World's Most Lethal Drones?
Bayraktar TB2
Bayraktar tactical UAV was developed by Kale Baykar JV, a joint venture of Baykar Makina and the Kale Group. The UAV is an ideal platform for conducting reconnaissance and intelligence missions.
Bayraktar TB2 achieved the milestone of 200,000 operational flight hours in June 2020, becoming the first domestically built aerial vehicle in the country to reach the feat.
Bayraktar TB2 features a monocoque design integrating an inverse v-tail structure. The fuselage is made of carbon fiber, Kevlar, and hybrid composites, whereas the joint segments constitute precision computer numerical control (CNC) machined aluminum parts.
Turkey's locally built Bayraktar TB2 armed drones have gained massive business recently, with Ankara even exporting its drones to Europe for the first time.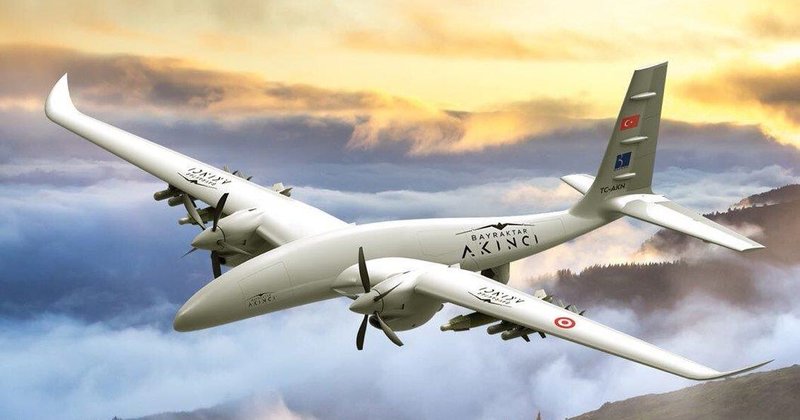 Poland has become the first NATO member to place an order for 24 TB2s armed with anti-tank missiles. Ukraine has also bought TB2s for its navy to patrol the Black Sea. The TB2 is the only major aerial weapon that country has acquired in 30 years.
A few more European countries have also expressed interest in TB2 or other upcoming drones being built by Turkey. For instance, Albania has set aside about $9.7 million to purchase Turkish drones.
This growing interest in Turkish drones comes after their successes in combat over three active war zones in 2020.
In February 2020, Turkish military TB2s ravaged Syrian military and militia ground forces in the northwestern province of Idlib during clashes, using its precision-guided smart micro-munitions.
TB2s deployed in Libya also helped Turkey's ally, the Government of National Accord (GNA) in the capital Tripoli, to counter a siege laid by the Libyan National Army (LNA) and launch a counteroffensive.
Those drones also successfully countered Russian-built Pantsir-S1 air defense systems in the LNA's possession. Then, in the Nagorno-Karabakh war last year, TB2s in the Azerbaijani military devastated Armenian ground forces.
Western countries have taken note of the rising demand for Turkish-made UAVs. Britain's Secretary of Defense Ben Wallace, said, "The TB2 and its accompanying munitions combine technical abilities with an affordability that means their commanders can tolerate some attrition while presenting real challenges to the enemy."
F-35 Jets: After Turkey, Will US Deprive Another Key Ally Of Powerful Stealth Fighters Over Ties With Russia?
Emphasizing the TB2's low cost, Ismail Demir, head of Turkey's Defence Industry Presidency (SSB), said, "If a system from any other country had the same capability as ours, its (price) would be double."
The Guardian pointed out that a TB2 costs on average between $1 million and $2 million per unit, which is "far less than the near $20m per drone paid by the British military for a fleet of 16 high-end, next-generation Protector drones manufactured by US defense company General Atomics.
The Akinci drones are expected to be in a similar price range to TB2 drones, but it could be years before Ankara offers it for exports and its actual price is known.
Affordability and combat successes will what make Turkish drones attractive to foreign buyers, especially the nations that cannot spend huge sums in buying western UCAVs.
The Author is a defense and aerospace enthusiast who was associated with leading Indian media organizations such as CNN-News18, The Statesman, Republic TV, NEWSX / The Sunday Guardian in the past. He is a contributor to the Indian Aerospace and Defence (IA&D) magazine.