Aatish Taseer, British writer-journalist and son of former governor of Pakistani Punjab Salmaan Taseer, has said that India's cancellation of his overseas Indian citizenship (OIC) was part of a "sinister plan", reported BBC.
Resolve Kashmir Crisis Before Two Nuclear Armed Nations Hit Out At Each Other: Imran Khan
The cancellation of OIC card came after, as some critics point ou, Taseer wrote an article for Time magazine criticising Indian PM Narendra Modi. According to the Indian home ministry, Taseer tried to "conceal information that his father was of Pakistani origin".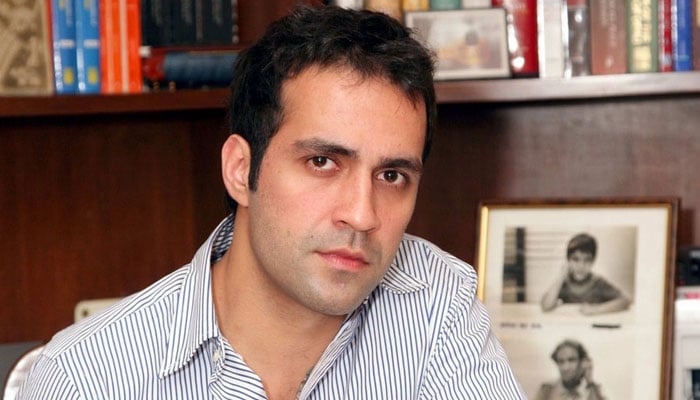 Aatish's father – Salmaan Taseer was assassinated by his bodyguard after he favoured mercy for Asia Bibi – a Christian woman who was sentenced to death for alleged blasphemy and recently acquitted by the Supreme Court.
Taseer told BBC that he was greatly upset and believed it was "sinister in the way they orchestrated it". "First they ruined my reputation by getting one of their men to call me a radical Islamist, and then they moved against me after leaking the story to the press," he said.
Afghans Unhappy With Movie Panipat Over Vilifying Ahmad Shah Abdali
Taseer said he was holding Indian citizenship documents since 2000 and lived in India between the ages of two and 10, and 26 to 35, adding that he has local bank accounts, a biometric identification number and pays taxes.
"My father's name is on the citizenship document. I had no access to papers proving he is my father because we had no contact and my mother was not living with him," he said.
"If there was any discrepancy they could have asked me to come down to India and help them because they knew I was not acting in bad faith. There was no question of concealing my father: his name is on the document, and I have written about him extensively."
Turkey Ready to Support Pakistan in Case of A War with India
India's home ministry reported that Taseer "failed to dispute the notice" it had sent him, asking for an explanation for the "lapse" in the information. "He has clearly not complied with very basic requirements and hidden information," it added.
Taseer took to social media with evidence of an email exchange with the ministry, denying its claims.
This is untrue. Here is the Consul General's acknowledgment of my reply. I was given not the full 21 days, but rather 24 hours to reply. I've heard nothing from the ministry since. https://t.co/z7OtTaLLeO pic.twitter.com/t3LBWUtkdi

— Aatish Taseer (@AatishTaseer) November 7, 2019
"They have accused me of fraud. They have blacklisted me. I cannot come to India as an ordinary citizen. My grandmother is 90 years old and lives in India and I may never see her again," Taseer told the BBC.