Pakistan is likely to expel the French ambassador to the country following a massive protest by members and supporters of a radical Islamist party over French President Emmanuel Macron's controversial remarks about Islam. 
Fresh #protests against #France broke out in #Islamabad as hundreds demonstrated for 2nd day & caused huge traffic jams in attempt to reach #French embassy. It was organised by #Tehreek-e-Labaik #Pakistan (TLP) an #Islamist party. #FranceTerrorAttack #Macron #MIG @MarkazTLP pic.twitter.com/rIAS7myQ72

— MEDIA INDIA GROUP (@mediaindiagroup) November 16, 2020
Thousands of Islamist radical protesters march from Rawalpindi to Islamabad in Pakistan demanding from Imran Khan to remove French Ambassador. Even midnight protests by thousands. Pakistan Army unable to control the crowd. Hope diplomatic enclave is safe! pic.twitter.com/72FG9YwdSO

— Aditya Raj Kaul (@AdityaRajKaul) November 15, 2020
Far-right religious political party Tehreek-e-Labbaik Pakistan (TLP), led by Khadim Hussain Rizvi, has lifted the sit-in protest from Islamabad within 36 hours as the government reportedly agreed to their demands of downgrading diplomatic ties with France.
The group has claimed that they have signed a deal with the government that they will end the protest if the government will consider their demands to expel the French ambassador, boycott French goods, and release the party members arrested during the protests.
Copy of the agreement of Pakistani Govt with Islamist Party. Pak-Govt agreed to end the diplomatic relations with France and release all the Islamist arrested while protest in Islamabad. pic.twitter.com/Eh6xhwgPte

— Farrukh.H.Saif (@realFarrukhsaif) November 17, 2020
A Pakistani official involved in the negotiations confirmed the development to Al Jazeera. The agreement mentions four conditions: the government will put the question of expelling the French ambassador to Parliament "within two or three months", the government "will not appoint its ambassador to France", a boycott of French goods and releasing the protesters.
The agreement was signed on Tuesday by Pakistan's interior minister Ijaz Shah and the minister for religious affairs Pir Noor ul Haq Qadri. The BBC quoted an expert as saying, "The basic right to expel an ambassador belongs to the Foreign Ministry and not to the parliament. So the decision will be taken by the parliament".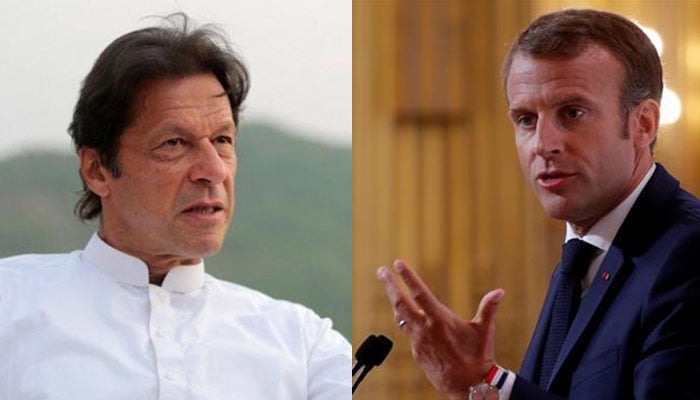 The expert underlined that expelling an ambassador was not against the law but such an unusual move would definitely have an impact on diplomatic relations between the two countries.
Pakistan's foreign ministry spokesperson Zahid Hafeez Chaudhry told BBC Urdu, "Pakistan has not taken any decision yet. The media will be informed when the time comes."
Pakistan has always shared good relations with France as Paris has supported Islamabad's statement in the meetings of the Financial Action Task Force (FATF), which is of extreme importance to the country. France had provided technical assistance to Pakistan so it could implement the FATF recommendations.
France also sided with Pakistan during the UN referendum on human rights, hence Islamabad at this juncture cannot afford deteriorating ties with Paris.
Haroon Sharif, a former head of Pakistan's Board of Investment, told BBC Urdu: "Pakistan is in dire need of allies at the moment, and adhering to this agreement will affect the diplomatic relations with France."
Pakistan has already seen its relations with Saudi Arabia going sour due to its stand on Kashmir, now its decision to go anti-France may result in cosmetics brand L'Oreal, as well as gas station Total and pharmaceutical companies wrapping up their businesses from the country.
Pakistan has joined the league of other Muslim nations like Turkey in condemning French President Macron. Imran Khan had joined his Turkish counterpart Recep Tayyip Erdogan to criticize France for being "Islamophobic".
Macron's comments following the beheading of a teacher by an 18-year-old man for showing the caricature of Prophet Mohammad to students had sparked a global outrage among Muslims who believe any depiction of the Prophet is blasphemous. However, Macron said, "Samuel Paty was killed because Islamists want our future and because they know that with quiet heroes like him, they will never have it."