China's People's Liberation Army (PLA) is the world's largest standing ground force with approximately 915,000 active-duty soldiers, almost twice the US' 486,000 personnel, Pentagon's 2020 China Military Power Report revealed.
---
Besides, the PLA Navy is numerically the largest naval force in the world with an overall battle force of approximately 350 ships and submarines, including more than 130 major surface combatants, the report noted.
PLA's objective is to become a "world-class" military by the end of 2049 — a goal first announced by President Xi Jinping, who is also the chairman of the Central Military Commission, in 2017. Beijing has a whopping military budget that amounts to $209.16 billion, the second-largest after the US. 
From the Himalayas to the South China Sea, China is flexing its military muscles as the communist country is locked in territorial disputes with almost all its neighbors.
However, even if it appears to be winning in terms of numbers, this military giant seems to be losing out on a crucial human aspect: its troops' morale, something a section of Indian media has been highlighting for quite a while.
What's Plaguing The PLA?
Even though China's modernizing military requires capable, educated soldiers to sustain it, the stark reality is that an increasing number of highly-educated, urban youth aren't interested in serving the army.
To deal with this gap, the PLA has recently turned to high-school graduates who are not qualified enough to get university admission for recruitment.
It also held an extra conscription round last year to ge fcjt university graduates who failed to find jobs to join the armed forces. Similar to countries that face a shortage of new men willing to join the military, China has also recruited more female soldiers in the past decade.
In addition, there were other factors indicating the low morale of the PLA troops. For instance, a video of crying young PLA soldiers on a bus was widely circulated last year, allegedly as proof of their fear and lack of enthusiasm in serving at high-tension zones.
In January 2018, a Chinese submarine traveling underwater in a contiguous zone of Japan-controlled Senkaku Islands was detected by the Japanese Self-Defense Forces. The vessel quickly surfaced and raised the Chinese flag. It is presumed that the crew feared their vessel could be attacked with depth charges. This incident was seen as a sign of the low morale of Chinese troops.
Demographic And Cultural Factors
Additionally, Beijing's one-child policy is believed to be a prominent factor affecting the soldier's morale. A large number of PLA soldiers are from one-child families.
In 2012, the number of soldiers coming from such families was at 70%. Despite relaxing the policy, the army composition hasn't changed much. In isolation, this isn't an issue for the army. However, when seen in conjunction with China's cultural values, it does become a problem.
Most Chinese ardently follow the Confucianist view that children must take good care of their elders and ancestors. The burden of sustaining the entire family is on the shoulder of the single child.
The awareness that there is nobody else to look after their parents makes these children much more risk-averse. They are inclined to pick safe, well-paying jobs rather than enlisting to join the armed forces.
To top it all off, the job of a soldier isn't viewed in a very favorable light in the communist country. In fact, it is quite a thankless occupation. Thus, joining the army isn't the best to keep morale high.
What Did Indian Media Do? 
A section of the Indian media started picking holes in the Chinese military, especially in June 2020, the month when the deadly Galwan Valley clash took place between PLA and the Indian Army.
On one hand, Indian media had been using euphemisms such as saying "friction points" to refer to areas seized by the PLA. On the other hand, it portrayed the image of a weak, down-on-morale enemy force, perhaps to boost its own nation's and army's morale.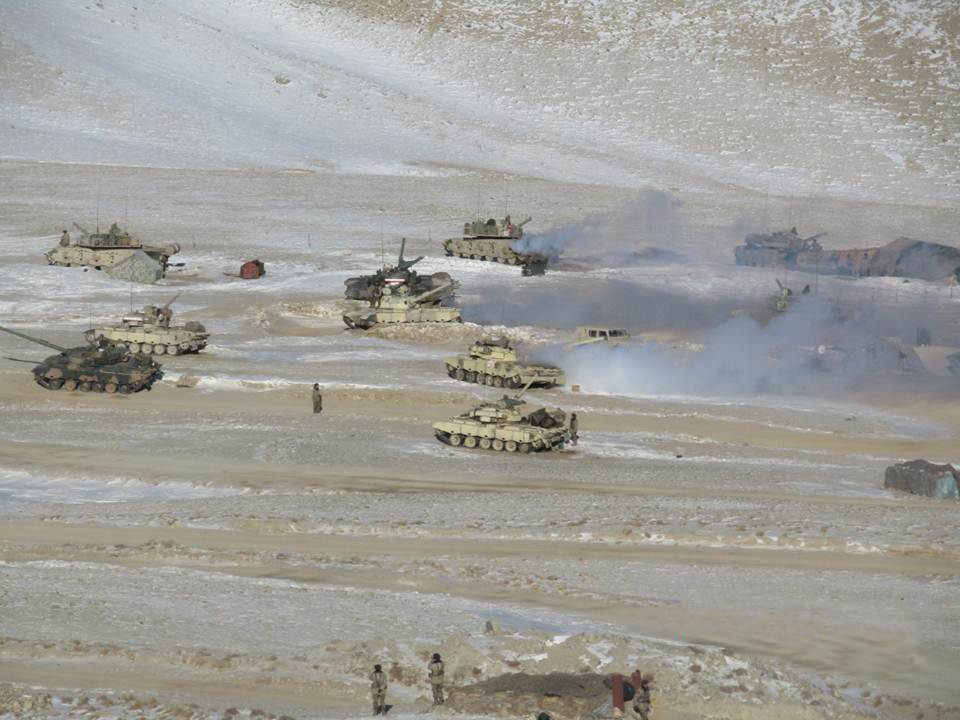 However, China has already been taking steps to deal with the potentially low spirits of its troops. Not only has it been actively investing in unmanned military weapons and long-range munitions such as ICBMs and SLBMs, but it is also focusing more on artificial intelligence and cyberwarfare.
To add on, China has also introduced legislation to protect the status, rights, and interests of armed forces personnel. After the Galwan Valley clash, the PLA set up recreational centers to boost the morale of the troops deployed in high-altitude, inhospitable regions near the Line of Actual Control.