Amid flaring tensions between China and Taiwan, the US has thrown its weight behind the latter through military assistance. It has been evident from the fact that Washington has been selling state-of-art weapons and equipment to Taipei for quite some time.
According to the latest reports, US Special Forces personnel have spent the past year covertly training Taiwanese land and marine forces to repel a potential Chinese annexation of Taiwan. Beijing remains adamant that it will continue its efforts to reunite the island with the mainland, even by force.  
Conflict watchers have been vocal about Chinese aerial incursions into Taiwan's air defense identification zone (ADIZ). The largest incursion was reported on October 4 when China sent 52 aircraft, including 12 nuclear-capable bombers, to Taiwan's ADIZ.
The 149 sorties in the first four days of October marks a 27% increase from the number of flights logged throughout last month. US State Department spokesperson Ned Price described these incursions as "destabilizing and provocative".
In addition, the Chinese PLA has been regularly conducting large-scale amphibious landing exercises in preparations for a potential takeover of the island.
China's state-owned Global Times has recently published an editorial, which threatened Washington with armed conflict and annexation of the island if reports of US troop presence in Taiwan were found to be true. The alleged year-long deployment of US Special Forces personnel in Taiwan could be a trigger for this outrage.
Taiwan Reunification
Chinese President Xi Jinping recently pledged "peaceful reunification" with Taiwan, and did not directly mention the use of force. Taiwan responded by calling on Beijing to drop its intimidation, reemphasizing that only Taiwan's people could decide their future.
Taiwan separatism is the greatest impediment to realizing the reunification of the motherland, and the most dangerous risk to national rejuvenation," Xi said. Peaceful "reunification" best meets the overall interests of the Taiwanese people, but Beijing will preserve its sovereignty and unity, he added.
"No one should underestimate the Chinese people's resolve and strength to protect national sovereignty and territorial integrity," Xi said. "The historical task of the complete reunification must be fulfilled, and will unquestionably be fulfilled."
Earlier, Taiwan's defense minister said China could conduct a full-scale invasion by 2025, calling the prevailing tensions the worst in 40 years. Speaking to the China Times, Chiu Kuo-cheng said China was capable now but would be fully prepared to launch an invasion in three years.
"By 2025 China will bring the cost and attrition to its lowest. It has the capacity now, but it will not start a war easily, having to take many other things into consideration," he said.
Earlier, as EurAsian Times reported, an article published by the Chinese website Sohu explained how China will re-conquer lost territories which include Taiwan by 2025, India's Arunachal by 2040, and Russia by 2060.
Special Ops In Indo-Pacific?
American Green Berets have allegedly been training Taiwanese marines and special operations forces (SOF) in boat-tactics and amphibious operations over the past year.
Officials from Washington and Taipei have denied any such arrangement. Both administrations have maintained that the US and Taiwan merely share bilateral military cooperation.
The Green Berets are an elite US military unit mandated to support the foreign internal defense. They have historically served as force multipliers by operating in both permissive and denied areas in an effort to train, advise and bolster a host nation's military forces and even irregulars.
The US Army Special Forces have long been operating overtly and covertly in several conflict situations on foreign soil. Following its involvement in Vietnam and other proxy wars during the Cold War and post 9/11, Taiwan seems to be the new battleground for US Special Forces as Washington recalibrates its efforts towards the Indo-Pacific.
Pentagon's Response
The US government has not officially acknowledged the employment of special forces in Taiwan yet.
When asked by reporters, Pentagon spokesperson John Supple responded by saying, "I don't have any comments on specific operations, engagements, or training, but I would like to highlight that our support for and defense relationship with Taiwan remains aligned against the current threat posed by the People's Republic of China."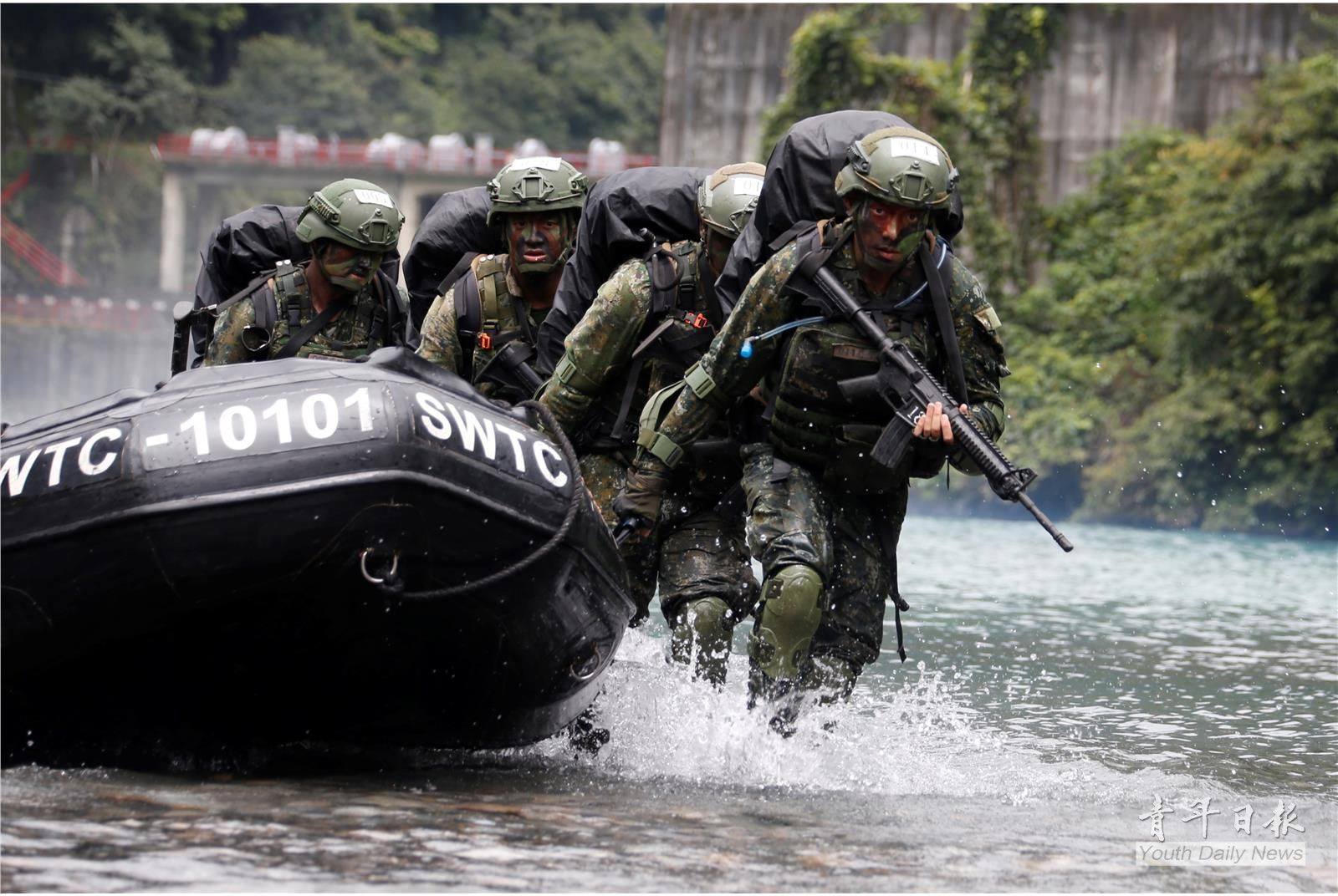 Taiwan's Defense Ministry echoed the same and said, "All military exchanges are carried out in accordance with annual plans". Beijing has always shown its disapproval towards Washington's weapons sales to Taipei.
Zhao Lijian, a Chinese spokesperson said this would be detrimental to an already fragile Sino-US relationship. "The US side should fully recognize the great sensitivity of the Taiwan issue," he said during a press conference. "China will take all necessary measures to protect its sovereignty and territorial integrity," Zhao added.
However, Congressman Ami Bera, a member of the US House Foreign Affairs Committee, confirmed the deployment of special operations personnel.
The Congressman was asked about US special forces deployments in Taiwan to which he responded by saying, "Not particularly this deployment, if I call it a deployment. I think we have special operators and others there, and we have in the past been training (Taiwan's) military, working with them," Bera replied.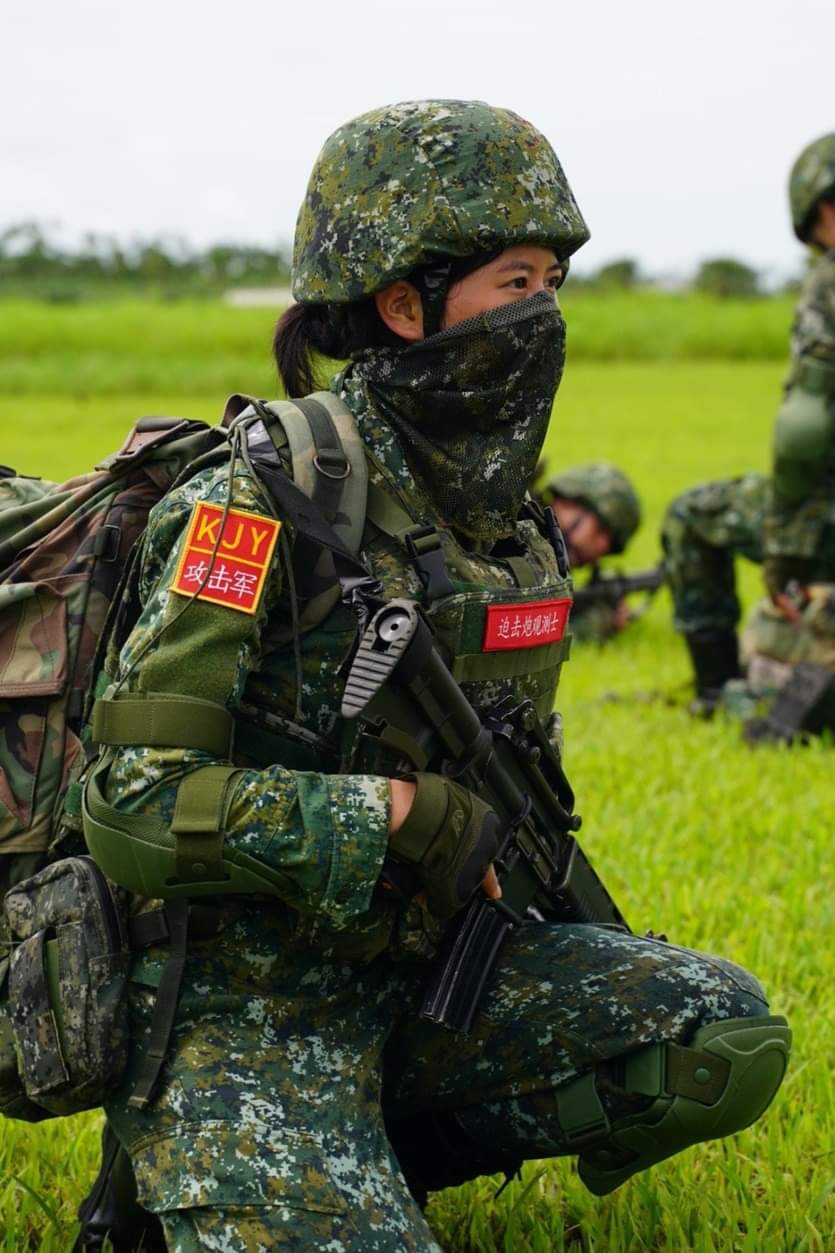 Price said, "We strongly urge Beijing to cease its military, diplomatic and economic pressure and coercion against Taiwan," and called their commitment to Taiwan "rock-solid".
A video released last year showed US troops taking part in an exercise on the self-governing island dubbed "Balance Tamper," according to France 24. 
Experts have suggested that the Chinese PLA is becoming increasingly apprehensive that Taiwan is moving towards a formal declaration of independence which could prompt Beijing to launch a full-scale invasion.
However, US President Joe Biden said Xi Jinping had accepted to stick to the "Taiwan pact". Biden seemed to be pointing to the US's "One China" policy under which it recognizes China instead of Taiwan.
However, this pact has a loophole – it allows the US to have sound ties with Taiwan which have only been blossoming. The US sells the latest, hi-tech arms to Taiwan as part of the US's Taiwan Relations Act, which declares that the US must help Taiwan to defend itself.
Aritra Banerjee is a defense journalist who has worked in both online and print media. He has laid an emphasis on issues related to military human resources, tactical psychology, military-media relations, professional military education, and combat fitness. He can be reached on email: 

[email protected]

.